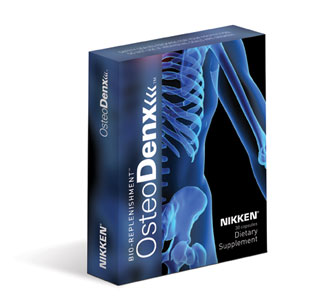 OsteoDenx®
OsteoDenx® is a revolutionary formula to help you maintain strong, healthy bones for life. With age, we lose bone tissue and our skeletal structure can become dangerously weakened. OsteoDenx® can help, in a unique way. It is not a nutritional supplement or a prescription osteo drug. OsteoDenx® is the only product with a patented system — Syno-portin technology — that supports natural bone tissue growth. It literally helps rebuild bone density. For strong bones and joints, preservation of cartilage and maintenance of essential minerals, make OsteoDenx® part of your daily routine of replenishment. Eligible for Autoship Discount.


FEATURES AND BENEFITS
• Unique formula designed to support the body's ability to preserve bone density.
• Targeted transport system conveys essential minerals to specific target site, for improved bioavailability.
• Daily bone health support for the maintenance of healthy bone tissue throughout life.*
• Different from calcium or mineral supplements: OsteoDenx is designed to complement bone's natural growth mechanism.
CalDenx®
CalDenx® supports the maintenance of healthy bones. It provides nutritional support that offers calcium, vitamin D and magnesium to aid in calcium absorption and metabolism, as well as boron and folate. In combination with Nikken OsteoDenx®, CalDenx® can be part of a daily regimen to defend skeletal integrity. Eligible for Autoship Discount.


FEATURES AND BENEFITS
• CalDenx supports the natural process of bone tissue replacement throughout every stage of life.
• CalDenx offers impressive amounts of the mineral compounds recognized as supporting bone and joint health. Its 500 milligrams of calcium equals 50% of the U.S. Daily Value.
• Vitamin D (300% of Daily Value), boron, folate and chromium further support bone mineralization and mineral metabolism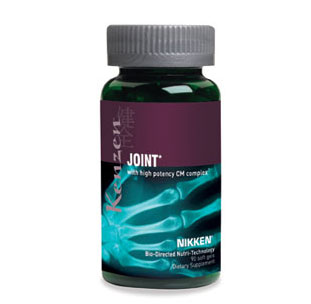 Amazing joint lubrication
Kenzen® Joint
The High Potency CM Complex in Kenzen Joint is an advanced formulation that nutritionally supports collagen, bone and connective tissue repair. This formula has a high concentration of cetyl myristoleate and combines this with glucosamine, methylsulfonylmethane and compounds from the boswellia plant, which has long been used in Ayurvedic and other complementary practice. Cetyl myristoleate possesses natural surfactant and lubricant properties, in support of smooth joint movement. Eligible for Autoship Discount.

FEATURES AND BENEFITS
• CM Complex helps support normal, healthy joint function.
• Improved, proprietary formula with an effective balance of cetyl myristoleate in a more available form.
• Superior bioavailablity for rapid absorption.
• Kenzen Joint is made with cetyl myristoleate that remains liquid at room temperature. Other products make use of this compound in a waxy form, which requires warming and delays absorption.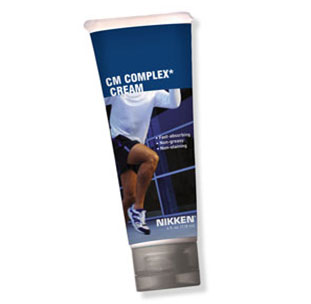 Powerful anti-inflammatory
CM Complex Cream
Relief from surface soreness is essential for good health as well as comfort. It allows for greater mobility and can help improve quality of life at any age. Whether you're a seasoned athlete or just a weekend warrior, CM Complex Cream can help soothe the discomfort that comes from living an active life. CM Complex is endorsed by the estate of Dr. H. W. Diehl, the National Institutes of Health researcher who discovered cetyl myristoleate. Eligible for Autoship Discount.


FEATURES & BENEFITS
• Cetyl myristoleate possesses natural surfactant and lubricant properties. This is a naturally occurring compound. CM Complex Cream is a highly purified, refined formula produced from this source material.
• In addition to cetyl myristoleate this formulation includes aloe, menthol and peppermint. All are known to provide natural cooling and soothing effects, with rapid onset of activity for immediate results. Menthol also has an antipruritic function (reduces itching). As plant-derived materials, these compounds offer a natural alternative to synthetic chemical preparations.
• The formulation has a pleasant, greaseless feel, without strong odor or staining on application.
Lactoferrin 2.0
Lactoferrin 2.0™ is rich in iron, an essential mineral that helps hemoglobin carry oxygen from the lungs to the rest of the body. Our formula provides a superior delivery system to support better utilization and balance of iron in the body.* Lactoferrin 2.0 also supports the G.I. Tract. Iron deficiency can result in anemia, fatigue and poor circulation, as well as many other physical discomforts. Lactoferrin 2.0 is naturally iron-binding, which studies have shown to have a positive effect on iron absorption, blood iron levels and digestive issues.*Our formulation also contains organic Inulin, organic Ginger, organic Turmeric and organic Rhodiola, a combination that works together with Lactoferrin to produce antioxidant effects and anti-inflammatory properties that support overall health. Eligible for Autoship Discount.

FEATURES AND BENEFITS
• Natural source of iron
• Superior delivery system
• Promotes good gut bacteria*
• Enriches red blood cells*
• Helps transport oxygen*
• Antioxidant effects*
• Anti-inflammatory properties*
• Overall health